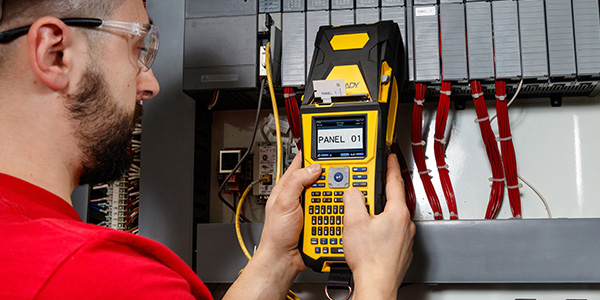 Our range of on-site label printers are designed specifically for electricians. They are the quickest, clearest and most durable way to label cables and wires.
SIMPLE
Identify, document, and manage your cable and network assets. Stop following a tangle of cables and easily document every aspect of the network!
EFFICIENT
Create custom safety messages and wire labels whenever and wherever you need them.
FLEXIBLE
Lightweight and easy to use. Take your printer with you in the field, on the job site or in your toolbox.
Printers aren't just about putting ink on a label. With the right printer, you can improve safety and efficiency in your workplace. On-site printers offer brilliant solutions for any kind of labelling or identification need.
All of the printers have a simple user interface with easy navigation and large colour touchscreens that let you see exactly what your label will look like before you print it. They also have industrial strength cutters built-in, so you can clip your label with one simple press of a button.
Take a look at our printers and label options below.
Click on the links for more info.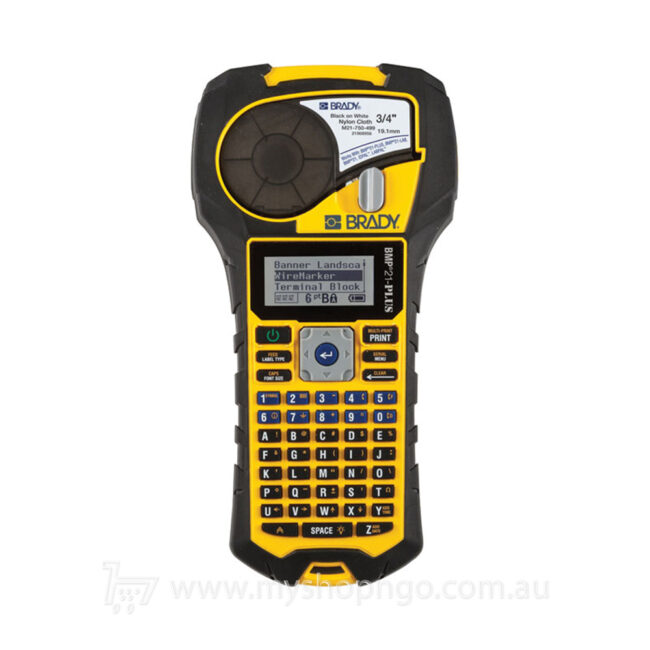 With smart automatic formatting, all you need to do is drop a label cartridge in, type and print.
Large backlit display screen
Drop lock and go smart cartridges
Industrial strength cutter that holds labels until you need them
Serialisation, barcoding and symbols
Label options: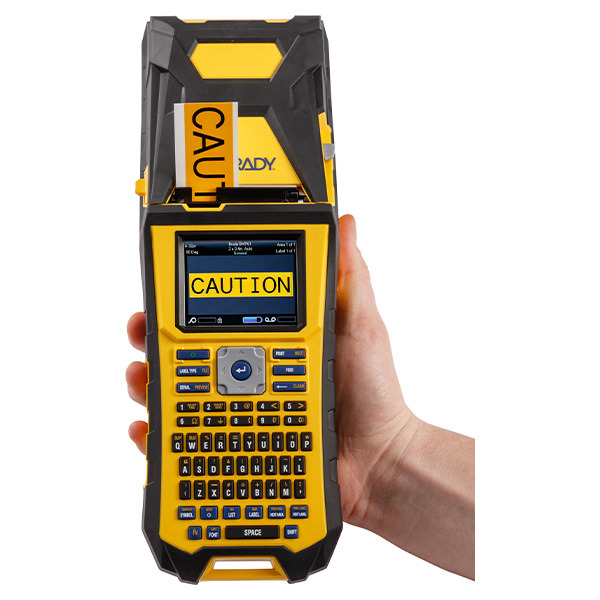 Quick and efficient identification of wires, cables and components
Simple user interface
Large, colour touchscreen
See exactly what your label will look like before its printed
Rugged design with bumpers
Tested to survive a 1.2m drop
Label options: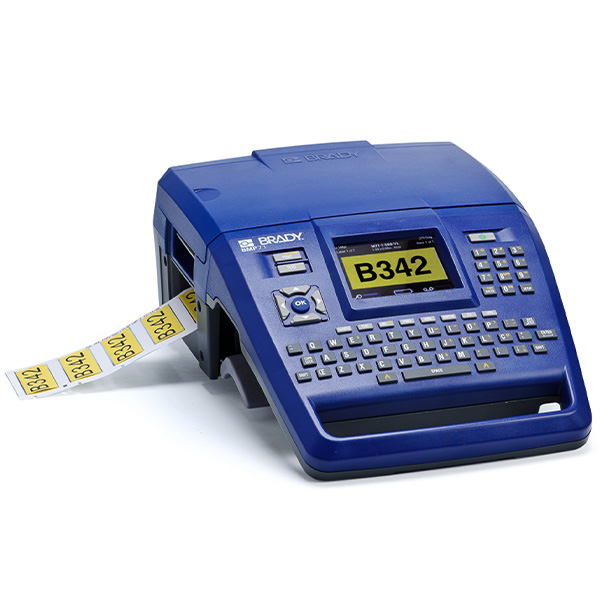 The best features and functionalities
of Brady's portable label printers
combined into one easy-to-use, top-of-the-line portable printer.
100s of symbols
Reverse print
Easy design and formatting
Serialisation and barcodes
Time/date stamps
Full colour display
Label options: