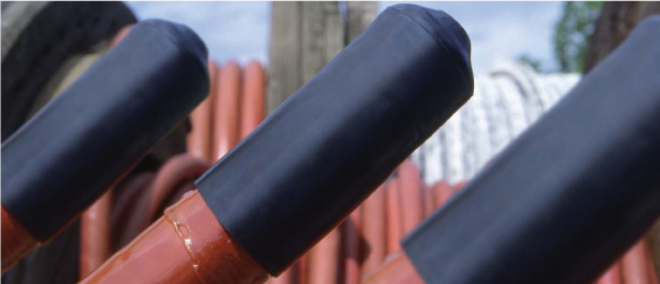 The humble cable end cap is a pretty straightforward product – so long as you know what size cable you're working with, which brand you're after, and which utility you're working on. If you're not 100% on any of these, check out our awesome infographic to find the right end cap for your job.
The humble end cap: used to seal low voltage, medium voltage and telecommunications cables and protect them from weather and moisture.
How do they work?
Made from heat-shrinkable polyethylene, they shrink when heated to tightly fit a range of cable sizes and constructions.
At the same time, the interior adhesive melts down and flows under the heat shrinking action, gripping the cable and ensuring a high-integrity moisture seal.
Cable end cap buying guide:
They're a pretty straightforward product – so long as you know exactly what cable size you're working with, and on which utility. It can all get pretty tricky pretty fast, so we've created a buying-guide so you can get the details straight: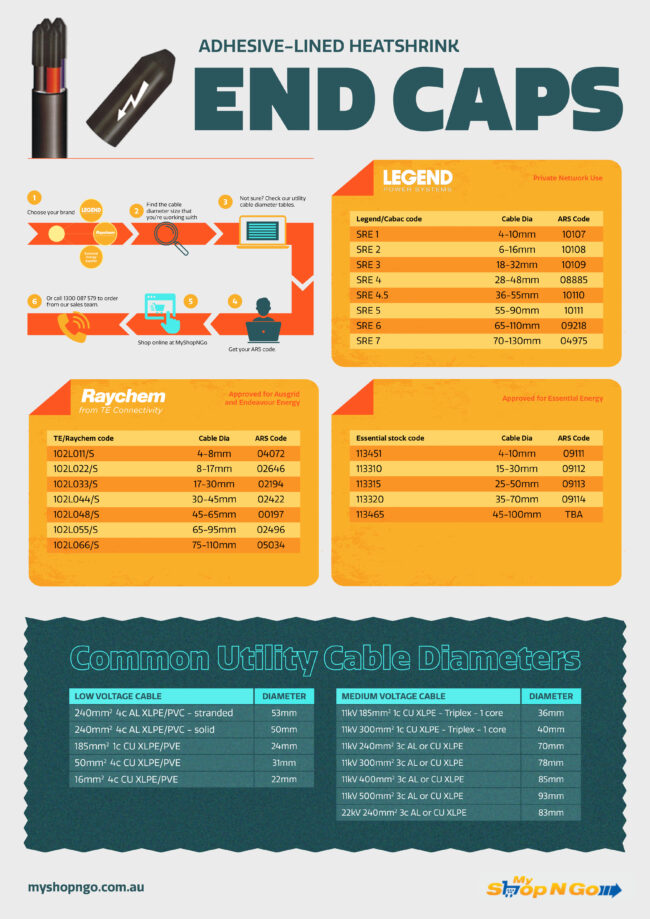 Choosing the right brand:
When purchasing cable end caps, the first thing you need to do is choose your brand. The main manufacturers of end caps for the electrical industry in NSW are:
There's a few factors that could influence this choice:
The brand that's approved for the utility you're working on
The size of the cable you're working with
Personal preference
Currently, Raychem end caps are approved for the Ausgrid and Endeavour Energy networks. Legend end caps can be used on any private network.
MyShopNGo stocks both Legend and Raychem end caps. If you're after Essential Energy end caps, these can be purchased through out parent-company, All Round Supplies.
Common utility cable sizes:
So what if you don't know the diameter of your cable? We've also included reference tables for all of the common utility cable diameters at the bottom of our guide. All you need to know is the type of cable you're working with, and you'll be able to work out the right brand and end cap size using our guide.