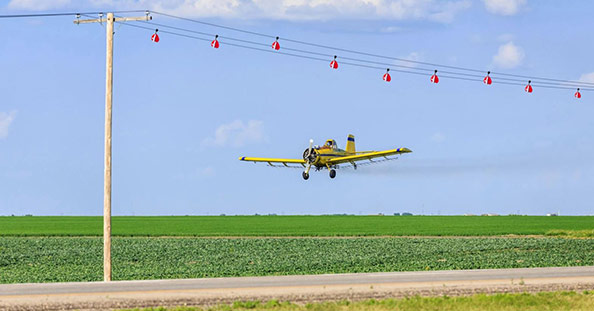 The Rotamarka power line marker:
The Aerial Agricultural Association of Australia (AAAA) recently hosted their annual trade show and awards night. This event provides a wealth of new ideas, products and information to the agricultural industry.
Balmoral Engineering were granted the Leland Snow Innovation Award for their Rotamarka aerial warning marker at the event. The Rotamarka's three-dimensional, rotating design can be seen from any angle of approach, and increases aerial perception of power lines. Such a innovative product demonstrates Balmoral Engineering's outstanding commitment to the field of aerial safety and innovation.