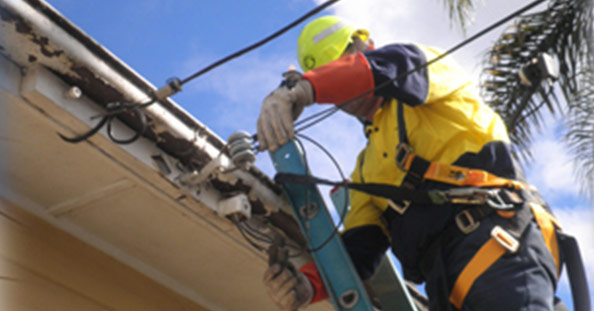 It's pretty obvious by now that at MyShopNGo we're big fans of the Sicame line of connectors.
They're totally insulated, waterproof, and the shear-head bolts ensure a perfect connection every time.
They're also very easy to install. Take this HSC connector, for example –
Start by cutting the cable neat and square.
Insert the cable by loosening the bolt.
Next, insert the cable and tighten the bolt until the nut shears off.
Test that the connection is sturdy, and proceed to connecting the consumer's mains side.
Strip the cable following the numbers displayed on the connector.
Loosen the bolt, insert the cable, tighten until the head shears off and pull on the connection to make sure that it's steady. It should not move or dislodge.
There you have it.
A more detailed and step-by-step process of installation is available in the video below:
Easy, quick and simple.
You can find the Sicame HSC 435 connector used in the video on our online site. Or follow this link to  check out our entire range of HSC Consumer 4-35, Service 6-35 connectors.
If you have any questions, leave a comment below.