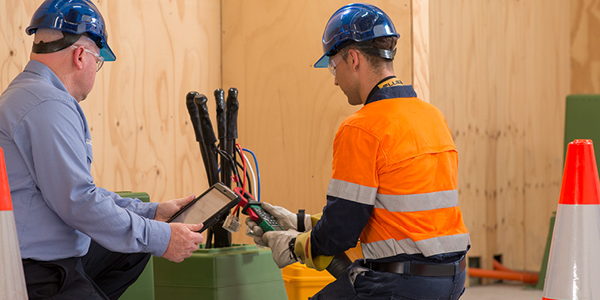 With so many products on the market, it can be easy to get bogged down by the seemingly endless options. Whether you're just starting out or if you've been in the game for a while, we know it's likely that you've experienced a bit of 'product overwhelm' when hunting for your work gear.
Visit any online store for ASPs and electricians, and you'll no doubt find several different types of gloves, twenty harnesses that all look the same, and pages upon pages of tools. All with very little differentiation between them.
Finding the items you actually need can be confusing and time consuming, to say the least.
Level 2 ASPs require a specific range of equipment to undertake the work from the point of supply to the point of attachment and the meter box. So, we've made a point to drill down on the basic items that you actually need.
We've put together a handy visual checklist, which you can print out and cross off as you go, or you can browse through our specific equipment lists.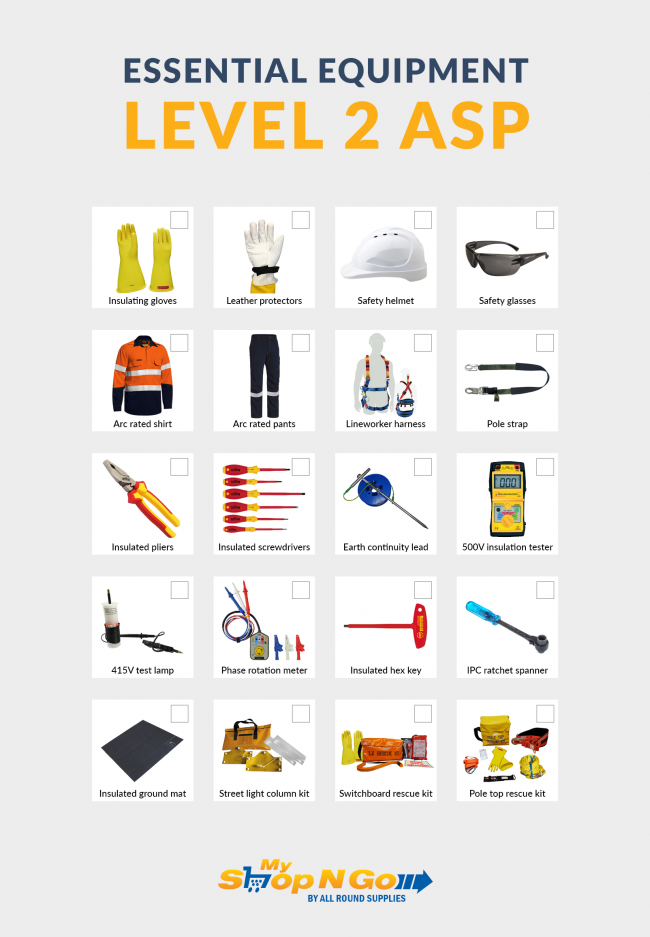 According to the NSW Department of Trade & Investment's Accreditation of Providers of Contestable Services Level 2 document, a Level 2 ASP may need the following equipment to provide contestable services:
Category 2:
As leading wholesalers of Level 2 ASP work equipment (Categories 1 – 4) our focus is to bring you the right quality products at the right price. Electrical tools for accredited service providers should be safe and efficient. This is why we only supply quality tools that are specifically suited for your type of work and that will last the distance.
We created this list with input from our network of utilities and major electrical contractors.  Please note that our ASP equipment lists are correct to the best of our knowledge. Please check with the individual utility that you want to be authorised with.