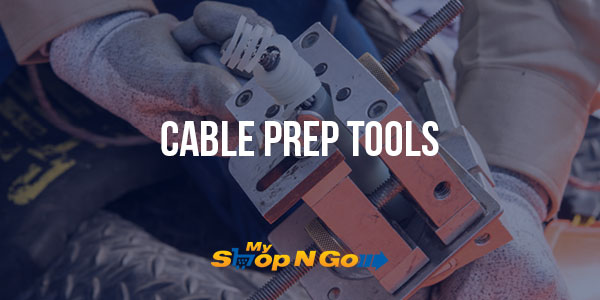 Which tools should you be using for each stage of your cable prep?
Achieving consistent and uniform cable ends is actually a pretty impressive feat when you stop and think about it. It takes a unique combination of precision and force to shear and slice through sheaths and heavy-duty plastics without damaging the actual power cable.
But if you're not careful enough, or if you're persevering with tools that just aren't up to the job, you run the risk of leaving untidy, jagged insulation and possibly compromising the cable strands.
So how can you make sure your choice of tools are the best ones for the job? We've put together a cheat sheet for you, matching our top picks with each step of the cable prep process.
See which tools we recommend for each stage, from the accurate stripping of outer sheaths, the scoring and cutting of semi-con and the removal of insulation. With the right tools, you can guarantee clean, professional cable ends on every single job.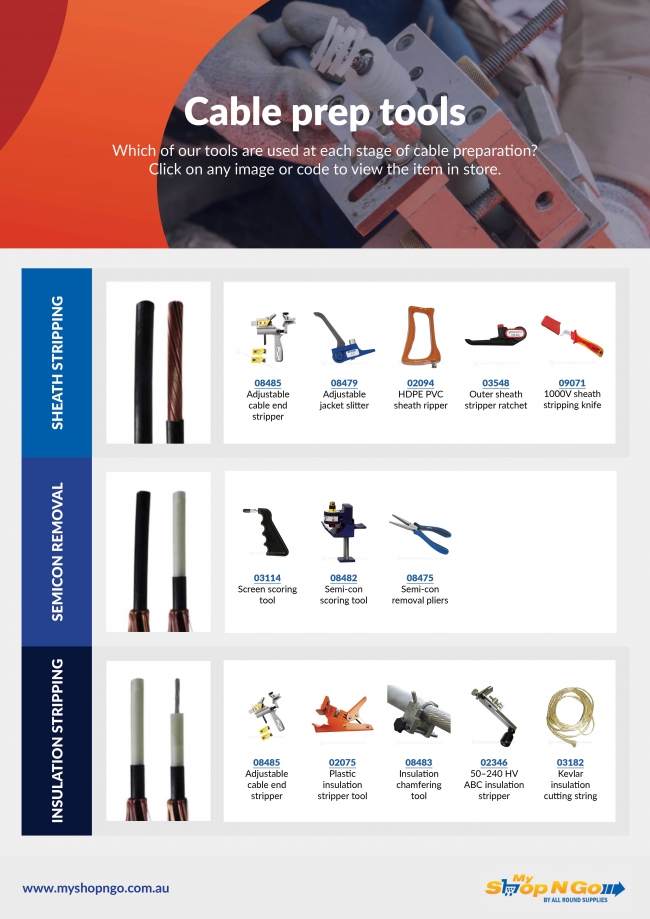 Let's do a closer comparison of each of the tools:
Sheath stripping tools:
Tools to remove semi-conductive screen:
Screen scoring tool: scores clean lines into the screen, allowing it to be easily peeled from the main insulation in strips. 0.4mm fixed depth blade.
Semi-con scoring tool: creates ring, spiral and long cuts on cables up to 45mm. Check out our awesome in-depth video on how to use this tool. 0 – 4mm adjustable depth blade.
Semi-con removal pliers: long flat nose, ideal for removing semi-con.
Insulation stripping tools: