Product Details
Deck Tight, Acrylead Flashing (Enviro Lead)
EPDM (ethylene propylene diene monomer)
Black to fit 5-40mm pipe (45% degree roof pitch)
Base size 490x410mm
For use with rafter mounted NSW Point of Attachment (POA) Brackets when penetrating through roofting material.
Also suitable for many applications such as antennas etc.
Can be painted to match roof colour with acrylic house paint.
Polymer is Ozone and UV resistant. Safe to handle. BAL certified – VLEC1B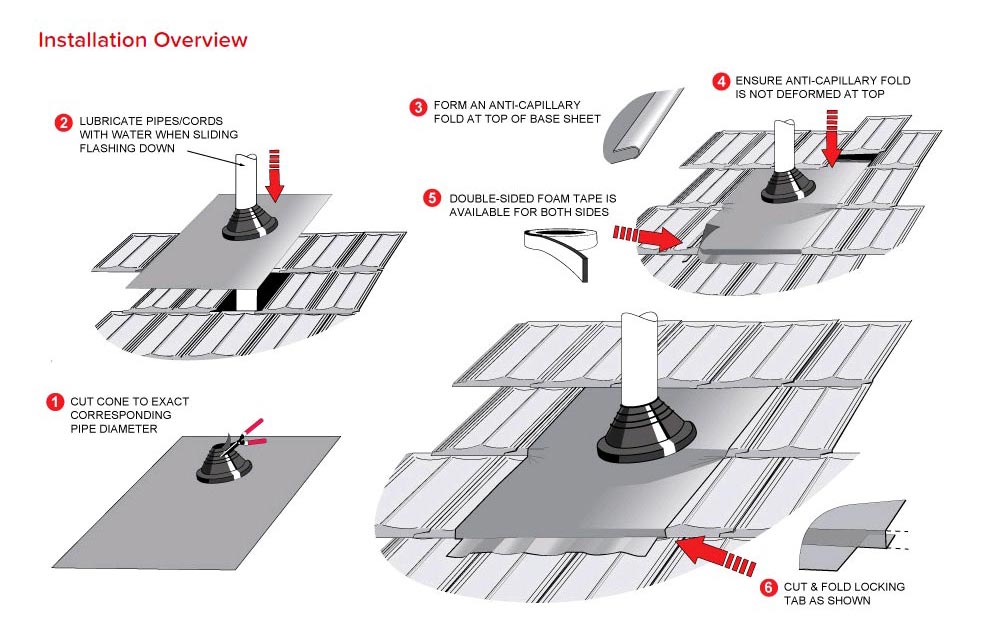 For more info about this product, please contact us.